This
message
is available online at http://www.WantToKnow.info/070618professorsquestion911
100 Professors Question

The 9/11 Commission Report
Many
respected and distinguished university professors have expressed
significant criticism of the 9/11 Commission Report. A number even allege
government complicity in the terrorist acts of 9/11. Below are the highly
revealing public statements on this vital topic of over 100 university
professors with links for verification and further investigation.
The collective voices of these respected professors along with over
50 senior government officials and over 100 media
professionals and stars give credibility to the claim that the 9/11
Commission Report is tragically flawed. These dedicated individuals from
across the political spectrum cannot be simply dismissed as irresponsible
believers in some 9/11 conspiracy theory. Their sincere concern, backed
by
impeccable credentials, demonstrates that criticism of the 9/11
Commission
Report is not only reasonable and responsible, it is in fact a patriotic
duty.
[url=][/url]
100 ESTEEMED PROFESSORS ON 9/11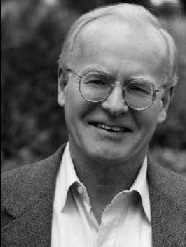 David Ray Griffin, PhD
[url=][/url]

David Ray Griffin, PhD
– Professor Emeritus of
Philosophy
of Religion and Theology, Claremont School of Theology. Author and/or
editor of over two
dozen books, Prof. Griffin first began to question the 9/11 official
story in 2003 while exploring a 9/11 timeline
filled with reliable, verifiable facts suggesting a major cover-up. He
then switched his focus from theology to 9/11 research.
His
seminal book on unresolved inconsistencies in the 9/11 official story, The
New Pearl Harbor, has sold over 100,000 copies.
His
recent
Debunking
9/11 Debunking
gives in-depth analysis showing that most critics
of the 9/11 truth movement are avoiding the deep questions on key, easily
verifiable facts.


Essay: "The 9/11 Commission
Report
tells many lies about particular issues. This point is implied by my
critique's subtitle, 'Omissions
and Distortions.' How many lies are contained in The 9/11
Commission Report? I do not know. But, deciding to see how many
lies I had discussed in my book, I found that I had identified over 100
of them. Once I had made the list, it occurred to me that others might
find this summary helpful. Hence this article."[List of 115 lies
follows.] See full essay at http://www.serendipity.li/...


Video of Speech 9/14/06: "The official story
is
false. Now why is the official theory an outrageous conspiracy theory?
Because every one of the major elements in it can easily be shown to be
false."

View video free at http://video.google.com/videoplay?docid=62...

Member: Prof. Griffin is an esteemed member of
two major organizations of scholars
dedicated to researching and revealing the truth of what happened on the
fateful day of 9/11, and of the intrepid WantToKnow.info team of
dedicated researchers.

Bio: http://en.wikipedia.org/wiki/David_Ray_Griffin

CV: http://www.ctr4process.org/about/CoDirectors/drg_cv.pdf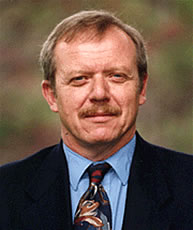 A. K. Dewdney, PhD
[url=][/url]

A. K. Dewdney, PhD
– Professor Emeritus, Department of
Computer Science, University of Western Ontario. Author of
Scientific
American's
"Computer Recreations" and "Mathematical
Recreations" section, 1984 - 1993. Author of over 80 scientific
papers on mathematics, computer science, engineering, astronomy and
biology. Author of numerous books, including:
Beyond
Reason: Eight Great Problems That Reveal the Limits of Science
(2004),
A
Mathematical Mystery Tour: Discovering the Truth and Beauty of the
Cosmos
(2001),
Yes,
We Have No Neutrons:
(1997),
200%
of Nothing: An Eye Opening Tour Through the Twists and Turns of Math
Abuse
and Innumeracy
(1996),
The
New Turing Omnibus: Sixty-Six Excursions in Computer Science
(1993).


Essay : "The debris found outside the
Pentagon is inconsistent with the impact of a Boeing 757 or any aircraft
of comparable dimensions. In particular, in the absence of some agency
(possibly unknown to physical science) that removed the wings, there is
no
way to avoid the conclusion that the wings (and therefore the aircraft)
were never present in the first place. In this case, no Boeing 757 struck
the Pentagon building on the morning of September 11, 2001." http://www.physics911.net/mi...

Member: Scientific Panel Investigating
9/11.
Panel Statement: "We have found solid scientific grounds on
which to question the interpretation put upon the events of 9/11 by
the
Office of the President of the United States of America and
subsequently
propagated by the major media."

Member: Scholars for 9/11 Truth

Bio: http://en.wikipedia.org/wiki/A._K._Dewdney

CV: http://www.csd.uwo.ca/faculty/akd/PERSONAL/hp.html

Richard Falk, JSD
[url=][/url]

Richard Falk, JSD
– Professor Emeritus, International
Law,
Professor of Politics and International Affairs, Princeton University. In
2001 he served on the three-person UN Commission on Human Rights for
the Palestine Territories, and previously, on the Independent
International Commission on Kosovo. He is the author or coauthor of numerous
books, including
Religion
and Humane Global Governance; Human
Rights Horizons; On
Humane Governance: Toward a New Global Politics;
and
Human
Rights and State Sovereignty
. Honorary Vice president of the
American Society of International Law.


Foreward to The
New Pearl Harbor: "The New Pearl Harbor
...
explores the most sensitive and controversial terrain—the broad
landscape of official behavior in relation to the 9/11 disaster—in
the best spirit of academic detachment coupled with ... a willingness to
allow inquiry to follow the path of evidence and reason wherever it
leads.
[It shows that] there are so many gaping holes in the official accounts
of 9/11 that no plausible coherent narrative remains.



"[Author David Ray] Griffin
shows,
with insight and a firm grasp of the many dimensions of global security

policy of the Bush Administration, that getting 9/11 right, even
belatedly, matters desperately. The layer upon layer of unexplained
facts, the multiple efforts by those in power to foreclose
independent inquiry, and the evidence of a pre-9/11
blueprint by Bush insiders to do what they are doing on the basis
of
a 9/11 mandate is why the Griffin assessment does not even require a
reader with a normally open mind. 30% receptivity will do, which
means that all but the most dogmatically blinded adherents of the Bush
presidency will be convinced by the basic argument of The New Pearl

Harbor." http://www.transnational.org/SAJT/forum/meet/2004/Falk...

Bio: http://www.ihc.ucsb.edu/events/event_files/past/_winter03/falk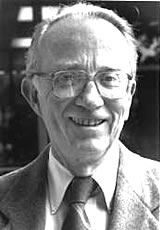 John B. Cobb, Jr., PhD
[url=][/url]

John B. Cobb, Jr., PhD
– Professor Emeritus of Theology
and
Co-Director of the Center for Process Studies at the Claremont School of
Theology. Prof. Cobb was a Fullbright professor at the University of
Mainz, and visiting professor at Vanderbilt, Harvard, and Chicago
Divinity
Schools. Author, co-author, and editor of numerous books on religion,
his
writings include;
Biblical
Preaching on the Death of Jesus
(1989),
For
the Common Good
co-authored with Herman Daly and winner of the
Grawemeyer Award for Ideas Improving World Order (1991),
Sustaining
the Common Good : A Christian Perspective on the Global Economy
(1994),
Christ
in a Pluralistic Age
(1999),
God
and the World
(2001),
The
Call of the Spirit: Process Spirituality in a Relational World
(2005).


Co-editor of 9/11 book: Joining the many
educated elite raising serious questions about possible involvement of
rogue elements of government in 9/11, Prof. Cobb was co-editor of a
landmark book from a religious perspective on this vital topic, 911
and American Empire (Vol II) – Christians, Jews and Muslims Speak
Out (2006).

Signatory: Petition requesting a
reinvestigation
of 9/11:

"We want truthful answers to questions. … As Americans
of
conscience, we ask for four things:

Immediate investigation by NY Attorney General Eliot Spitzer

Immediate investigation in Congressional hearings.

Media attention to scrutinize and investigate the evidence.

The formation of a truly independent citizens-based inquiry."
http://www.911truth.org/article.php?story=20041026...

Bio: http://en.wikipedia.org/wiki/John_B._Cobb%2C_Jr.

CV: http://www.ctr4process.org/about/CoDirectors/cobb_cv.pdf


_________________
Le Mensonge peut courir un an, la vérité le rattrape en un jour, dit le sage Haoussa
Ma devise:
se SURPASSER ,ne JAMAIS ABDIQUER,TOUJOURS RESTER HUMBLE